LIUC University…
Castellanza' s Carlo Cattaneo university, the Achievement of Excellence
Carlo Cattaneo LIUC university, in Castellanza, is only 3 km away from 4-star Welcome Hotel Legnano,Legnano, the best logistics support for professors, students and, of course, their relatives..
LIUC university is the direct outcome of the industrial effort typical of the area. Such context explains why, as early as in the late eighties, a group of entrepreneurs from Castellanza, Legnano, Busto Arsizio – and the neighbourhood, i.e. Cerro Maggiore, San Vittore Olona, Rescaldina, Villa Cortese, Marnate, Dairago, Busto Garolfo and the other industrial hubs of Varese district – set the bases of a project for a non-State-run university able to meet Business needs.
Carlo Cattaneo – LIUC university was then established in 1991, thanks to the support of a synergy of entrepreneurs willing to combine the actual requirements of the work market with academic training.
Today, education at LIUC, close to Legnano, boasts professors who are business professionals, guaranteeing constantly updated and effective business-oriented training.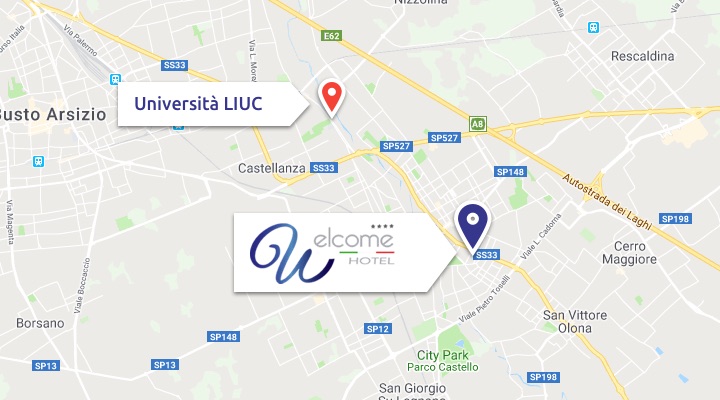 The Industrial Museum
LIUC is not only a benchmark for first-rate internship and high graduate employment rates, but is also known as a kind of museum of Legnano' s Industrial Heritage. As a matter of fact, it is situated in Legnano's legendaryCantoni cotton mill, one of the symbols of North Italy' s textile sector in the 1800s. It hence plays an impressive role in the local economic background.