Cinema and Theatre Galleria in Legnano
Find out all the events in the rich calendar of Cinema Teatro Galleria in Legnano
Every year the shows planned in the theatre season are always outnumber and of highest quality, with the biggest Italian theatre actors performing on this proscenium.
The autumn and spring calendar is curating by the responsible for the artistic management Miguel Dell'Acqua from Albachiara e Walter Borghetti from Zodiak.
Where is Cinema teatro galleria?
Cinema Teatro Galleria is located in the city center of Legnano, 8 minutes walking from Welcome hotel, in the heart of the pedestrian city area.
It's also easily reachable by car, there is a big parking in Gilardelli street, located near the Legnano prefecture, from there is possible to reach the entrance of the theatre just crossing the beautiful San Magno square.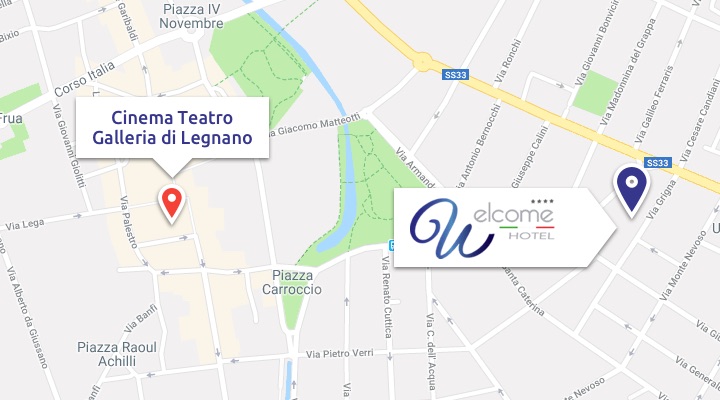 ---
Cinema Teatro Galleria offers elegant and comfortable leather armchair organised in four areas which make more relaxing the view of shows planned: "poltronissima" and "poltrona platea" are the two closest area to the platform, the sloped floor allows a perfect view, while from the superior floor, you can reach the first and second gallery, situated on a raised balcony.
---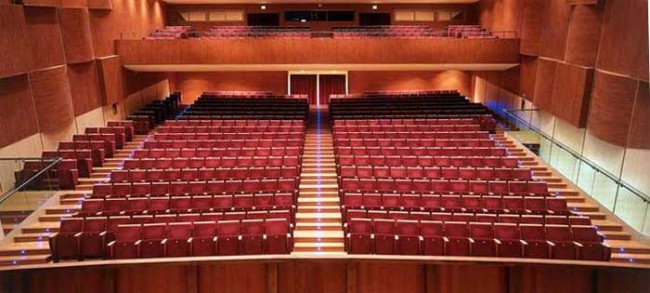 ---
The official ticket office of the theatre is the shop "Disco store" in Legnano, here you can have information about seats availability, prices and disabled seats.
You can also buy tickets on the website www.ticketone.it and in all the TicketOne seller.
---
www.teatrogalleria.it
Information: info@teatrogalleria.it
Ticket – reservation: +39 0331 594093
Direction: direzioneteatro@teatrogalleria.it
Phone: +39 337 502362